World Class Pools concrete pools are one of the most versatile pools on the market. We have yet to find a place where we could not build a pool for our customers. With concrete construction the possibilities are unlimited. " You dream it and we will build it " our claim to fame motto is made possible by our extensive uses and knowledge of concrete and masonry construction.
Advantages of Concrete Pool Construction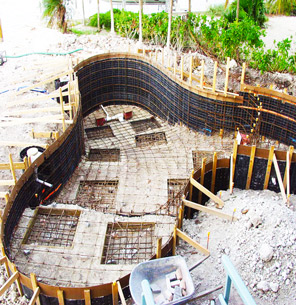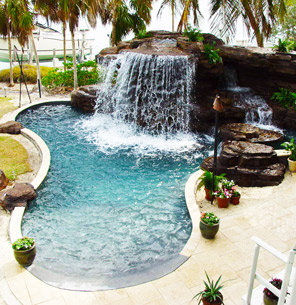 The complex structure shown here is sitting on un-compacted fill that was impossible to avoid due to the marshy ground conditions. Built entirely from concrete building materials, this customers dream is sitting on concrete pilings and is suspended above the unfavorable ground conditions.The pool, spa, rocks, waterfall, sidewalks and the plaster floor all built on concrete pilings completely free floating above the unstable ground. This Project was bought to life by the creative use of concrete and steel.
Concrete Pool Options
Concrete Pools have no limitations when it comes to size, shape, colors and options. When deciding the shape and size of your concrete pool, you can picture it as a ball of modeling clay that you can make into any shape that you can dream of.
What would you like to add to your pool?
Spa with Hydrotherapy Jets

Free Form Steps with Inlaid Tile

A Waterfall Or Water Feature

Beach Entry / Zero Entry

Benches or Swim-out

Island with Bar Top or Landscaping

Bar with Under Water Stools

Faux Rock Accent Boulders
The options are almost endless!
They are only restricted by the imagination and the budget of the project. Similar to the purchase of a luxury automobile with many different options and prices. The difference is that you will be lucky to get 20 years out of your luxury car, our pools last a lifetime.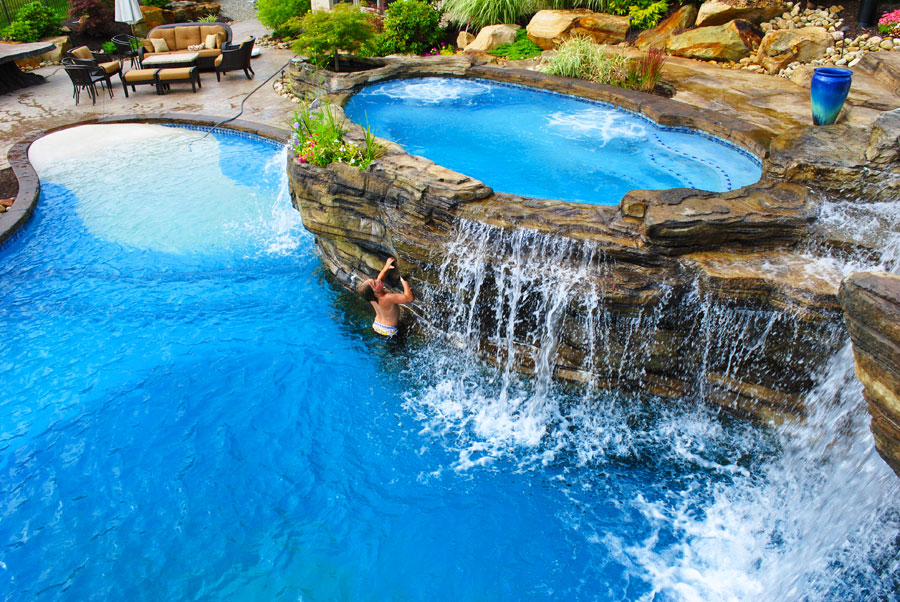 Tile and Plaster Options
Concrete pools have come a long way in the past 15 years with the options available in tile, plaster, fiber optic lighting, automatic vacuums, automatic chlorinators and many other additions. The tile and plaster listed below are only a few of the colors that just came out. There are many colors and styles available for you to choose from.

View Samples